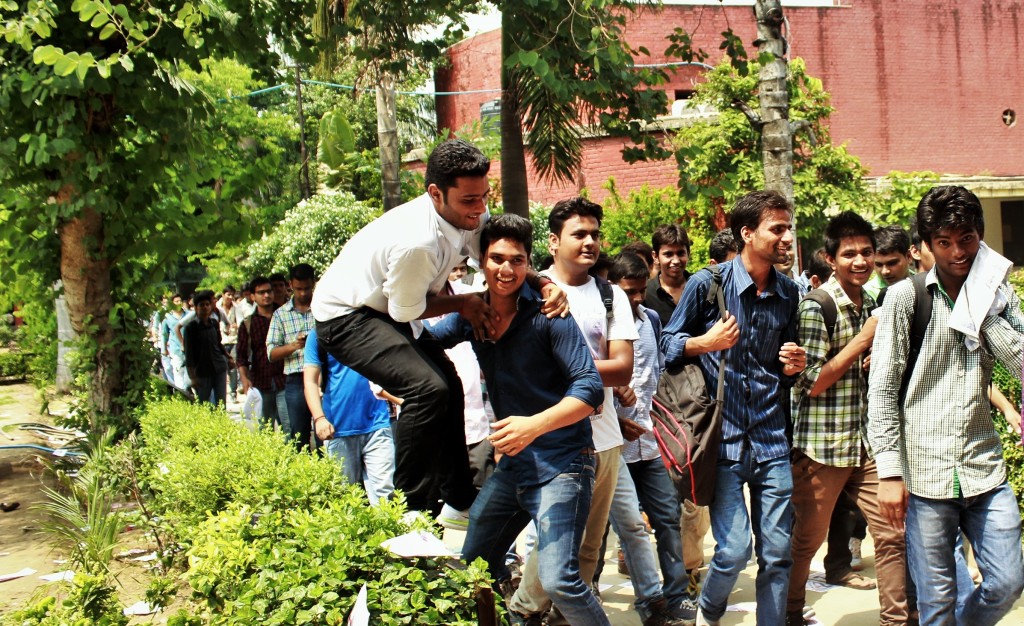 I'm sure you've got a lot of cute expectations from college now that you're applying for college. I'm here to rain on that parade just a little bit and tell you what NOT to expect when you're expecting (to study in DU)
Spoon Feeding:
You are going to miss the days when your teachers used to give you individual attention and cater to your emotional and educational needs. Although you will get to learn from some great teachers, do not expect them to run after you to make you finish assignments or submit things on time. College professors are busy people and they do not have time for babies who cannot handle the extremely tiny workload of college.
Administrative Efficiency:
The people working in the office giving you your admit cards are not going to come to your classroom and personally hand you documents. You will have to stand in the giant, usually rowdy jhund that is formed next to the tiny office window for hours to do a two minute job. People will push you and shove and you will have to become as mean and tough as them to get work done. You will literally have to step on someone's feet. Nobody in the office will come to your rescue.
Finding Yourself:
This is a big one. Most people will tell you that they "found themselves" in college. THIS IS A LIE. You will find your purpose in life only if you've already got an inkling of what that purpose might be because of the various opportunities that present themselves to you. If you got into college on the basis of "jo bhi course mere marks me mil jaayega", then you're kind of screwed, buddy. You will spend your time faffing around with your newfound college friends and reveling in the fact that no one is telling you what to do.
Having Fun In College Societies:
It's honestly more work than fun. Most of the societies' efforts go into organizing events which is honestly a little boring to do. Okay, it's really boring. Also, there's a LOT of drama and a lot of politics in most societies. It just takes up a lot of your time and leaves you pretty stressed, but hey, at least it looks good on your CV?
*If your college societies are not to your tastes, you can always apply to join UE. The team is fun and the hours are great. 
Being Friends With Your School Buddies:
If you're in different colleges, forget it. You'll be so busy meeting new people and "finding yourself" that your level of interaction (and friendship) will decline severely. You won't even be in touch with half the people that you thought you'd be BFFs with. Most of your relationships will crumble to dust and the song "Somebody That I Used To Know" will become your anthem.
On the bright side, you're going to meet some great people that you're going to hold on to for the rest of your life, learn so much more than what you learned in school and of course, you're really going to find yourself.
Want to know what to expect from DU? Click here.