Sudama's Tea Stall: North Campus is synonymous with eating joints and places to leisurely enjoy evenings after college, from Kamala Nagar to Hudson Lane to Majnu Ka Tila. Nothing, however, comes close to beating the popularity enjoyed by Sudama's Tea, a humble tea stall that outperforms even entrepreneurial tea joints like Chaayos.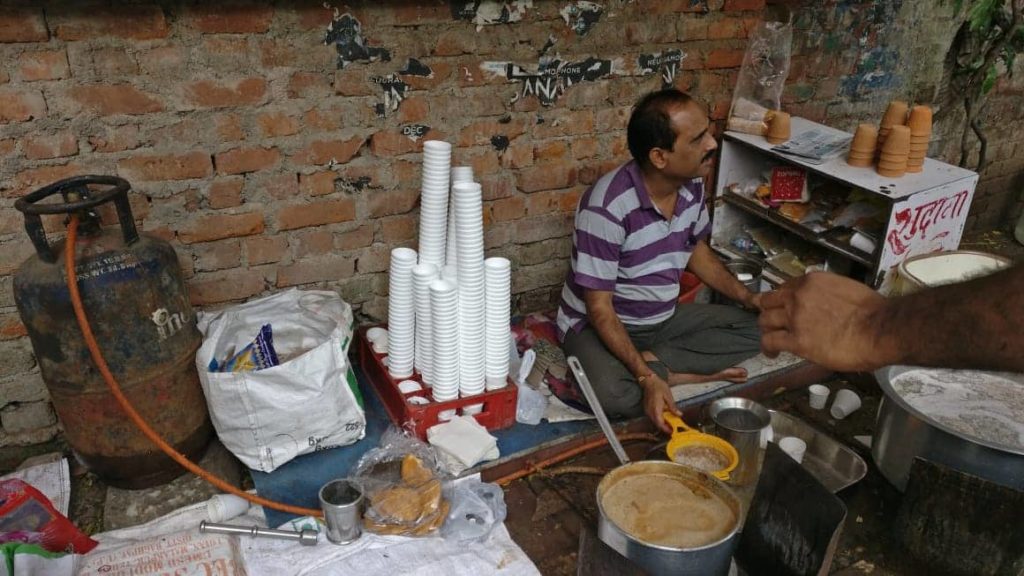 Sudama's, as the name suggests, is owned by a man referred by all as Sudamaji. Located on the path between Kirori Mal and Ramjas colleges in
North Campus
, DU, finding it is easier than expected- one simply needs to follow the crowds, stopping when it becomes the most concentrated. The stall stays open until midnight, and for good reason- the number of people is enormous, refusing to ebb even till midnight. The area always sees people littered all over the stall and its surroundings, sitting on bikes and footpaths and any place they can find space, which is easier said than done as evening draws close. It's not just college students- families and children and patrolling police cars stop at the stall just as often.
Indeed, it is a strange ecosystem of its own. You'll see couples out on a stroll, and groups of intimidating looking bikers warmly laughing at something over cups of steaming hot tea. You'll find elderly people speaking with hand movements so exaggerated it would seem they're teenagers again, and exhausted elderly-looking teenagers out for a pick-me-up after college. There are families with children tugging at their parents' hands, fathers scolding them to stay still. There's so much more, a connecting common thread of warmth and vibrancy through all of them, an assurance of a safe place that momentarily transports them away from whatever miseries they're undergoing.
Been in business for 26 years, Sudamaji attributes his success to his tea. "Agar chai theek nahi banaye toh log bhi nahi ayenge" he smiles. If the tea isn't made well, the people would stop coming. Indeed, the tea is marvellous. Priced at a meagre Rs 15 per cup, every sip brings fragrant aromas and memories of drinking chai in hill stations on cold evenings.
Make no mistake, however, the atmosphere contributes as much as the quality of tea- an atmosphere created by Sudamaji's geniality and willingness to trade quips even through the busy service. What makes this chai stall more noteworthy is that it sees almost as much demand during summer as it does during winter- as true a denotion of success as any.
"jaha logo ka, baccho ka pyaar ho, vahan hum," Sudamaji quips. Where there's love, there he is. 
And indeed, there is a lot of that, unlikely to subside anytime in the future.