Making Meaning Out of Gap Year: Pro-Tips to Set An Example!
Have you ever taken a gap year during your education? Are you worried about being mocked upon or laughed at for taking a gap year while others were pursuing continuous education and career advancements in their lives? Do you wish to know amazing tips on how to successfully utilize your gap year or career break? Are you confused about the activities and jobs you need to take up during your gap year? Do you wish to make a meaningful use of your career by utilizing your gap year? Then worry not as we have curated pro-tips to successfully utilize your gap year and that would make you stand out in both academic and professional spheres!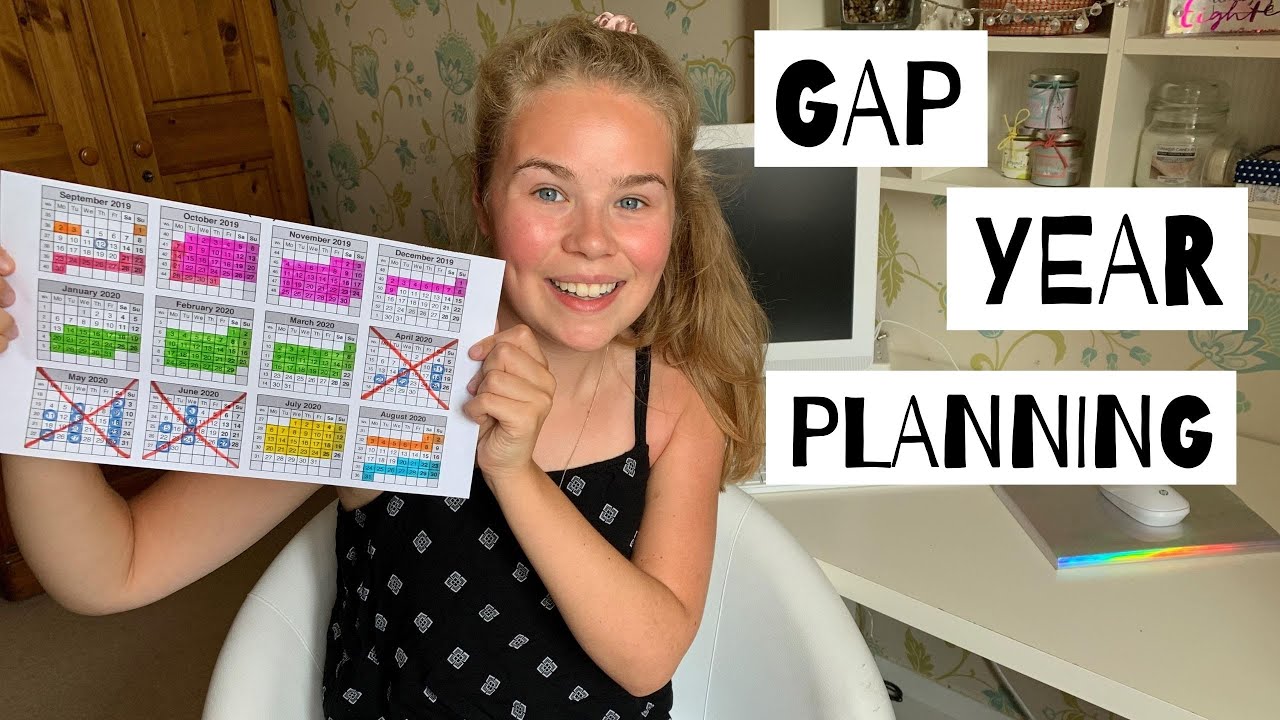 What is a Gap Year and Why One should Consider Taking it?
A gap year in simple terms refers to a break in the conventional educational pattern of a student, by utilizing the given time period for volunteering services, internships, pursuing personal projects or other academic projects. Many students also take gap years in order to gather funds for college education or simply ease of the resultant burdens of working too hard in high school or undergraduate college. There is nothing wrong in taking a gap year and resuming education after successfully utilizing the given period as per one's planned interests and endeavors. It is important to understand the significance of various activities and jobs that can be initiated and performed during the gap year.
In order to explore the various possible options of career pursuits and academic activities that one can pursue during their gap year, let us understand the various benefits of taking up a gap year after school or college:
Eases one of the ongoing academic burden of school/college resulting in an open mind to explore other interesting activities
Helps shape career in a meaningful manner by pursuing a variety of activities including internships, volunteering activities, personal projects involving research or other creative pursuits
Reduces stress about seeking immediate admissions in a good institution for further studies
Provides opportunity to improve one's resume and make it impressive and noticeable
Unleashes one's potential by making them acquainted in a variety of personal, professional and technical skills
Provides opportunity to spend quality time with family members/friends before settling in a distant location
Provides leisure time for vacations and other recreational activities before resuming heavy working routines
Helps reconsider and rethink options for different courses and disciplines of study before finalizing a given course in a hurry
Potential Options to Explore in a Gap Year
There are numerous options that can be explored during a gap year. These options could be easily considered for carving out meaningful career prospects and interesting course options in both undergraduate and postgraduate programs for oneself. The options vary from their internal frameworks, expectations from candidates as well as career prospects. In order to understand the basic nature and expectations resulting in each activity let us look at a broad list of career pursuits and activities one can engage in during their gap year.
Here are some interesting job options/career prospects for students looking to do something constructive in their gap year:
Internships/Work Experience: One can take up internship or training opportunities in different organizations in industries that are relevant to their career pursuits or larger academic interests. By closely working under experienced professionals, and working and operating complicated software, technical equipment as well as develop specific skills. One can easily develop industry specific skills demanded by most college programs including leadership, teamwork, ability to work under pressure and on short deadlines. One also learns to show accountability and ownership for projects and other work they pursued as employees/trainees of the organization. In addition, one also learns to work in a professional environment at an early stage and learns to show responsibility at a professional level and becomes sincere and diligent about their discipline. By working for a few months in a rigorous working environment with fixed working hours, routines and handling sensitive information, one learns sincerity and punctuality. In addition, by working directly in the industry/sector, one gains the necessary clarity regarding the course they wish to pursue ahead in life. If one loses interest in the assigned tasks, then it is a warning sign to explore other alternative options or rethink potential course options for study
Working on Portfolios/Creative Projects: Apart from taking up internships or work experience in the industrial sectors, one can also work on developing independent research projects or portfolios of creative work samples. Most individuals looking for research related or creative arts programs in writing, editing/publishing or storytelling can work on shaping their portfolios and creative projects significantly. By justifying one's gap year under the premise of developing different creative projects can easily enhance one's chances of getting selected in the appropriate programs of their choice. One should have solid evidence of active projects during the gap year in order to increase their chances of getting recognized by reputed organizations. The portfolios could be displayed either as websites, research papers, models/exhibits, paintings or any other medium.
Volunteering Activities: Volunteering activities primarily involve engaging with the society by performing social service. Social service could be performed in any manner such as distributing food/clothing to the underprivileged, teaching underprivileged children in rural and semi-urban areas, spreading awareness about health and sanitation by setting up health centers and vaccination camps or even providing employment to unemployed populations requiring financial assistance. These activities of giving back to society, attempting to uplift their impoverished status and being generous in one's attitude and approach can contribute significantly in shaping one's personality for the better as well as help them understand the value of whatever they possess in relation to other suppressed populations of society. Most universities and colleges also demand some volunteering experience or engagement with society in order to assess the candidate's suitability in the socio-political sphere and understanding of prevailing social evils. One can also initiate an entirely new volunteering program and register a non-governmental organization under their names and facilitate different community service projects to support a noble cause that might be personally appealing to them.
Enroll in Workshops/Certificate Programs relevant to Interests: Most individuals tend to underestimate the power of attending workshops/seminars as well as enrolling in certificate programs that align to the courses of their interest. There are several benefits of enrolling in certificate programs offered on various educational platforms such as Udemy, Coursera as well as on official websites of reputed institutions offering non-credit MOOC courses. By taking up seats in such programs and courses, one can get direct exposure to the key aspects of the courses they are planning to study in the future. The teaching format as well as course curriculum of such courses is similar to full-fledged degree programs in the relevant disciplines and therefore one gets an idea about the possible topics and modules that could be covered in their degree programs. One can also assess their progress and performance in such programs by working on the different assignments of the course and since they are designed in a self-paced manner, one can complete the course at their convenient time schedule. By earning multiple certificates of different certificate programs online, one can also choose the appropriate career path for themselves during the gap year and arrive at a concrete decision about the course they wish to pursue in college.
So, do not hesitate to take that gap year! Utilize it fully and get multiple college acceptances from prestigious institutions!