Dear XoXo,
If the coronavirus outbreak has made me realize anything then it is how fortunate I am. I started my junior year of college at DU, where I had an amazing semester. But we were all sent back home a few months into the second semester of my junior year, seemingly out of the blue.
I had no idea how to respond to this because I had no prior experience with pandemics. I barely left the house. I wasn't really prepared for online education, so I had to avoid my friends and other close ones due to something called "social distancing." I had taken for granted how significant the human interaction was.
But knowing that there were just three things going on—being sick, preventing getting sick, and assisting those who were sick—was strangely uplifting in a culture notorious for its hyperkinetic abuse of time. Everyone was focused on only one thing. The rest was irrelevant.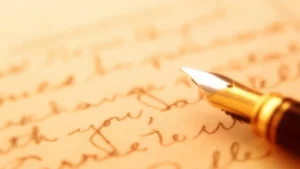 My three years of college passed in an instant. Here's what I have to say as the batch of Covid to my juniors and everyone else pursuing graduation:
On this gloomy day, I want you to stop what you're doing, go outdoors, take a deep breath, look at the leaves on the ground, and smile and be grateful for everything you have.
I sincerely hope that your current life is bringing you happiness and fulfilment; I want you to be content, appreciative, and proud of the life you lead. I hope you've discovered your boundaries, stopped caring about what other people think of you, and learnt to love yourself regardless of how you look—fat, slim, tall, or short.
Be proud of who you are as a person, of who you have evolved into, and of everything that you have accomplished thus far. And always keep in mind that even if it doesn't feel like you are making progress or like you haven't done anything at all, there is always room for development and movement in even the smallest of your actions.
Keep your head up at all times. There have been many times over the past three years when I've struggled, wanted to quit, and wanted to throw everything away. There also were times when I was knocked down and simply didn't want to get back up. However, this is not the person I am, and this is not the person my parents raised me to be. I sincerely hope you have experienced some challenging times over the past few years so you can be proud of how you got here.
Stop doing whatever you are doing right now. Step outside. Speak to your parents. Have a genuine personal day by taking a moment. Additionally, resist the need to feel guilty for taking some time for yourself.
The last three years have been really chaotic. Nobody has the leisure to worry about pointless issues. Although studying is vital, you should also take use of your time as a student to learn, travel, explore and live your best life.
Also Read: Activities To Do Between Classes