A Complete Travel Guide To Cuttack
Cuttack, in India's eastern state of Odisha, is a historic city with a rich cultural background and a bustling past. Cuttack has a thousand-year history, witnessing the rise and fall of various kingdoms and empires, leaving a legacy that can still be observed in its architecture, festivals, and rituals.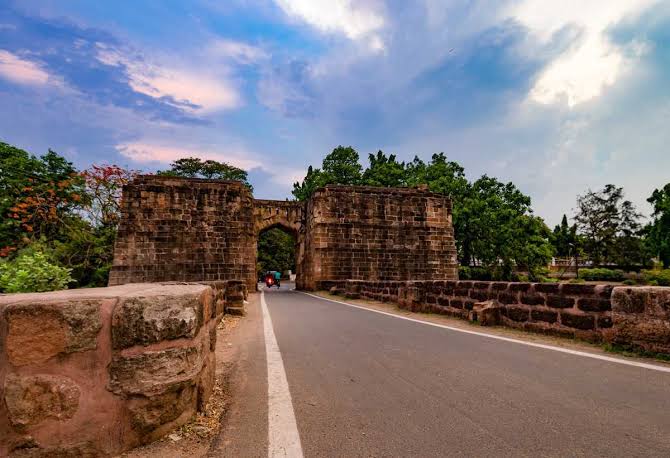 Cuttack, often known as the "Millennium City," was previously a part of the Kalinga monarchy. . It was the capital of Odisha for centuries prior it was replaced by Bhubaneswar. Since ancient times, the city has been a vital position for trade and commerce, positioned on the banks of the Mahanadi River and connected to the Bay of Bengal via the Kathajodi River.
Architecture and Landmarks:
Cuttack is home to numerous architectural treasures that bear testament to its glorious past. It offers panoramic views of the city and the nearby Mahanadi River. Another architectural marvel is the Katak Chandi Temple, dedicated to the Hindu goddess Chandi. It is considered one of the oldest and most revered temples in Odisha.
Festivals and Traditions:
Cuttack is famous for its vibrant festivals, which attract locals and tourists alike. The Durga Puja celebration during Navratri is a grand affair, with intricately decorated pandals (temporary structures) housing beautifully crafted idols of the goddess Durga. The city comes alive with music, dance, and cultural performances during this time. Another popular festival in Cuttack is Bali Yatra, which commemorates the ancient maritime trade links of Odisha. It features a massive fair where people gather to buy and sell goods, enjoy performances, and participate in various activities.
Cuisine:
The city offers a diverse range of dishes, with influences from both the coastal and tribal regions of Odisha. Cuttack is famous for its street food, such as the mouth-watering Dahibara Aloodum – lentil fritters served with a spicy potato curry and topped with yogurt and chutneys. The city is also famed for its wonderful desserts, including as the legendary Chhena Poda, a baked cottage cheese treat that every tourist should try.
1.Barabati Fort:
Barabati Fort is a historic fort on the banks of the Mahanadi River.The Ganga dynasty built it in the 14th century, and the Mughals renovated it afterwards. The fort's structures include, among others, the stronghold, gate, and moat. The Barabati Stadium, which is used for sporting events and cultural activities, is the most well-known feature.Barabati Fort is an ancient fort on Cuttack's outskirts.. It was constructed in the 14th century and offers sweeping views of the city and the Mahanadi River. The fort is home to ancient temples, mosques, and a historic stadium where traditional sports such as kho-kho and kabaddi are played.
2. Katak Chandi Temple:
Katak Chandi Temple is a well-known Hindu temple devoted to the goddess Chandi in her furious form. It is regarded to be one of Odisha's oldest temples, with major religious significance. The temple's architecture includes intricate carvings and sculptures, as well as soaring spires and the Baisi Pahacha sacred pond.Katak Chandi Temple is one of the oldest and most revered temples in Odisha. It is noted for its distinctive architectural and religious significance, and is dedicated to the Hindu deity Chandi. Thousands of believers flock to the temple during the Durga Puja holiday, when it is lavishly decked.
3. Stone Revetment:
The Stone Revetment is an 11th-century stone construction intended to shelter Cuttack from the fury of the Mahanadi River. It is a series of stonewalls and embankments strategically placed along the riverbank. The revetment measures around 4 km in length and is an excellent example of ancient engineering techniques.The Stone Revetment is an ancient structure located near the Kathajodi River in Cuttack. It was built during the medieval period to protect the city from floods and erosion. The Stone Revetment is a significant testament to the engineering prowess of that era and is an important historical landmark in Cuttack.
4. Maritime Museum:
The Maritime Museum in Cuttack is a unique museum that highlights the maritime history of Odisha. It exhibits various artifacts related to Odisha's seafaring tradition, including ancient boats, navigational instruments, weapons used by sailors, and models of historical ships. The museum also highlights the importance of rivers and bodies of water in the development of local culture and economics.The Netaji Subhash Chandra Bose Marine Museum, popularly known as the Maritime Museum, is located near the Jobra Barrage in Cuttack. It displays nautical history relics such as old boats, navigational instruments, ship models, and other historical memorabilia.
5. Paramahansa Nath Temple:
The Paramahansa Nath Temple is a prominent Hindu temple devoted to Lord Krishna and Radha. It is well-known for its tranquil atmosphere and magnificent deity idols. The Paramahansa Nath Temple is a well-known Vaishnavite temple in Cuttack's core. It is recognized for its stunning architecture and tranquil atmosphere and is dedicated to Lord Krishna.
These famous locations in Cuttack reflect the city's deep-rooted cultural heritage and provide visitors with a glimpse into its glorious past. From ancient fortresses and religious landmarks to museums that showcase historical artifacts, these sites offer a unique experience and help in understanding the rich history and traditions of Cuttack.Cuttack is a city that proudly preserves its rich history and heritage while embracing modernity. Its majestic architecture, vibrant festivals, and delectable cuisine make it a must-visit destination for cultural enthusiasts and history lovers.
These well-known Cuttack locations exhibit the city's rich cultural legacy and provide visitors a look into its illustrious past. From ancient strongholds and religious structures to museums displaying historical items, these locations provide a one-of-a-kind experience and aid in comprehending Cuttack's rich history and traditions.Cuttack is a city that embraces modernity while proudly preserving its rich history and legacy. Its magnificent architecture, bustling festivals, and wonderful cuisine make it a must-see destination for culture and history buffs.