With Dyal Singh College being the first evening college at the University of Delhi, nine evening colleges have since popped across the National Capital, and have gained considerable attention. Although sharing their name and infrastructure with their respective day colleges, the stigma surrounding the evening colleges has been the subject of endless discussion.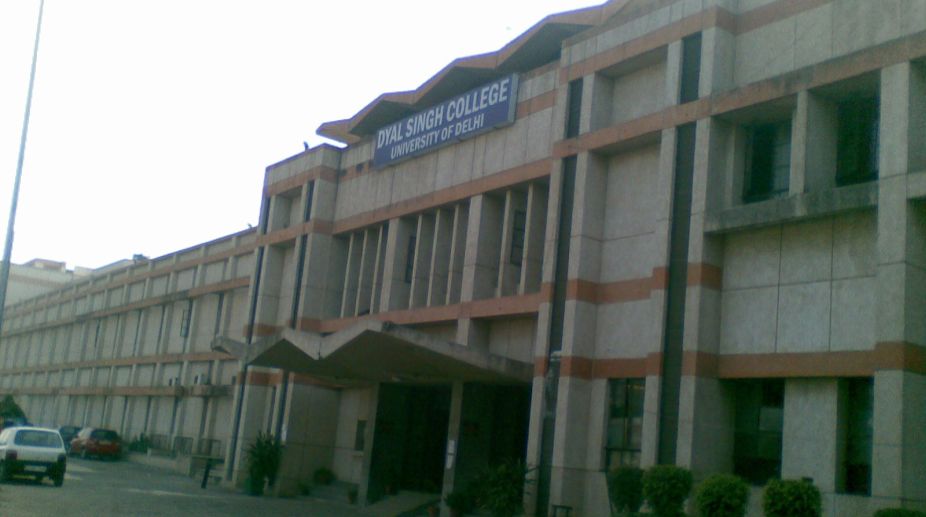 With cut-offs being released one after the other every year, aspirants who find themselves eligible for an evening college are plagued with the eternal question: Would my college life be affected being in an evening college when compared to their morning counterpart?
To clarify the doubts you might have about it, we present to you a peek into all aspects of the college life at Delhi University.
Which ones are the Evening colleges?
Dyal Singh College (Evening)
Motilal Nehru College (Evening)
Satyawati College (Evening)
Shaheed Bhagat Singh (Evening)
PGDAV College (Evening)
Zakir Hussein College (Evening)
Shyam Lal College (Evening)
Sri Aurobindo College (Evening)
PGDAV Evening College (Evening)
Ram Lal Anand College (Evening)
Deshbandhu College (Evening)
"But, exactly difference kya hai dono mein?"
Sharing the same infrastructure and name, both the morning and evening colleges have some basic visible differences including different Principals, timings (OBVIOUSLY), faculty, library and labs.
Timings are the identifiers for an Evening college
Morning colleges, as the name suggests, begin as early as 8:30 AM and get over by the afternoon. Contrarily, the timings their evening counterparts vary college to college and in some colleges begin as early as noon.  Jokingly, Divya from Shaheed Bhagat Singh (Evening) says, "Evening colleges have deceptive names because classes begin as early as 12:00 pm." While on the other hand, Mridul from Sri Aurobindo (Evening) tells, "The duration is around 4 to 5 hours…like…2:00 pm to 6:00 pm." Also, unlike all morning colleges (with a few exceptions), all evening colleges have both a Saturday and a Sunday off.
Faculty: Same, Same
The faculty of both colleges are selected on similar grounds and in the opinion of various teachers, the stigmas surrounding the quality of teaching standards of evening colleges has been strongly challenged by the improving results and rising cut-offs during admissions. Students hold different opinions regarding the same as Anuradha, an ex-student from Motilal Nehru (Morning) feels, "Proper classes are conducted in the morning, as I implied from my interaction with my Evening batch-mates." While, on the other hand, Devansh from Shaheed Bhagat Singh (Evening) speaks of his experience, "Faculty is as good as morning batch! I am from Shaheed Bhagat Singh(Evening), and the faculty of commerce is really good. The teachers come regularly in the class…somedays are exceptions"
Admission Cut-offs
Cut-offs for evening colleges are comparatively lower than that of their morning counterparts which is one basic reason why evening colleges are looked down upon. Surprisingly, the improving results and increased enrollment has certainly shown its reflection on the cut-off percentages in the recent years. Last year's second cut off list is a clear example of changing scenarios with the cut-off of BA English (Hons) staying the same for its morning and evening batches. Motilal Nehru's morning and evening batches too saw the same cut-off for BA English (Hons). The cut-off for BA Economics(Hons) at Satyawati differed by two percent with morning and evening cut-offs respectively.
"Sabke apne faayde hain."
Both sets of colleges have their own unique significance and this growing understanding among students is being reflected during the admission season. Sagar from Shaheed Bhagat Singh (Morning) says, "Morning College provides a sort of continuity after leaving school…same timings and same routine. I am more fresh minded  in the morning for my classes and it makes me get up early in the morning since my classes start at 8:30." He adds, "But, since most of the events are held in the morning (department fests,etc.), students of the evening colleges can be a part of them without missing their classes." Divya, from the same college from the evening batch believes that evening colleges provide a comfortable schedule and enable students to earn in the mornings and learn in the evenings. According to her, "Evening colleges have been found to be beneficial for students pursuing professional courses because they can go for classes in the morning and enjoy having a college life alongside. A lot of less privileged students, who need to earn for a living, have been enabled by evening colleges to do their jobs and continue with their studies as well. Also, evening colleges provide excellent education, similar to other prestigious DU colleges, combined with more achievable cut-offs." Talking about the major drawbacks, she says, "The only aspect where they fall short are that they don't have established societies, like their counterpart day colleges, which are the very essence of college life at DU. But this is also rapidly changing with growing students' in all spheres of co-curriculars." Talking in the samr context,  Mridul from Sri Aurobindo adds, "We share our campus, that's why there are many conflicts in fests and farewell dates."
Overall, although this debate surrounding the stigmas attached to the evening colleges and their comparisons with the morning ones have eternally existed, changing scenarios have been putting both these colleges at par in the face of existing challenges.