Hey there fresher. Congratulations on getting into any college ever! Breathe your sighs of relief, because the worst part is over and you finally have a college. Your college. The college that will suck the last breath out of you, make you stay up nights, make you feel hopeless, but also give you renewed strength to get back up and attend the 8:30 lecture the next morning. Your college will be a three year roller-coaster, that might be a toll on you, but will also give you some of the best memories of your life.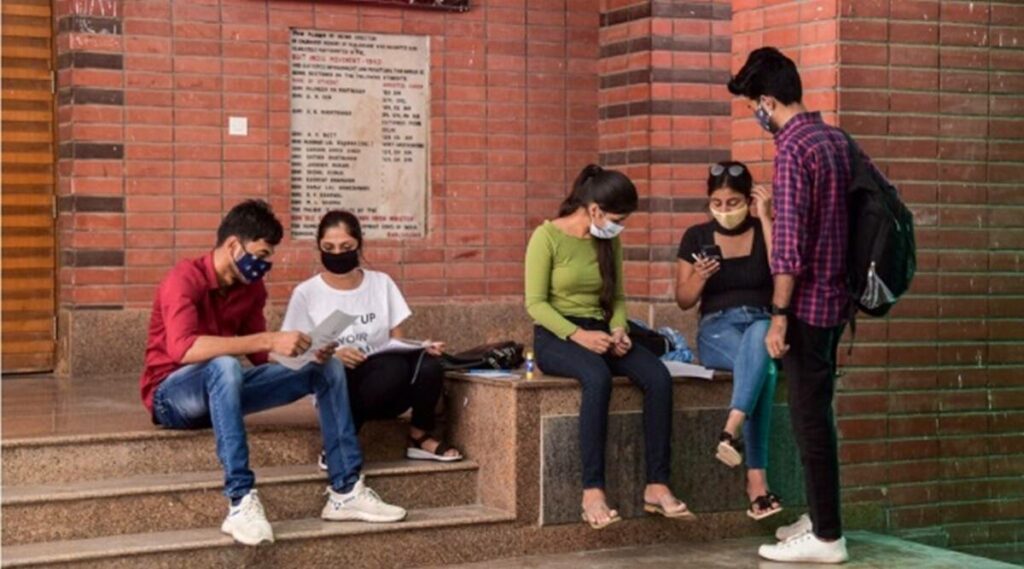 You'll see a lot of articles on how to do justice to your three years in this prestigious varsity, how to be productive, do's and don'ts in first year and the like. But I'll just give you 'chill-ing' advice. But before that, I must also break your bubble about college. It is not as chill as it may seem at first. It isn't cakewalk. You wouldn't come out with flying colours after studying for the semester exams just a week before. No, that's all unicorn language fed by procrastinating seniors who probably made it through somehow; *screams DO NOT BELIEVE THEM, IT'S A TRAP in the background*
Much more than first year, second and third year will take a toll on you. Second year will make you realize that you are halfway done with college, and have achieved nothing except low attendance, last week prep and binge watching TV shows, because 'abhi toh time hai'. Before you know it, you are preparing for entrances while still wondering, "Yaar abhi toh admission liya tha". And you now what? That's perfectly fine.
Third year will make you realize that 3 years went by in a jiffy and you might feel stuck, confused about which path to opt for, because everything is knocking at your doorstep, and that everything is definitely not cheesecake. Yes, been there, done that. Hence, the basic crux is that all this will definitely hit you, and there is no escaping it. But everything happens in it's own good time, which makes it even more important to keep your first year hassle free aka 'chill'.
Your first year is your gateway to oppourtunities. Use this year to explore yourself. College forms a very definitive role in shaping up your basic aura and personality. It's your make or break.
It always gives you growing space, always providing that extra volume for you to flexibly expand. Utilize that to your advantage. Explore yourself and your surroundings. Take up co-corricular, give your heart to whatever excites you the most. Make friends, hangout and make memories with them. First year is your first breather, and also probably your last. Focus on your personality, take out time for yourself. Take studies seriously throughout your three years, but don't let it rule your college life because while academics are important in college, they'll eventually form a very miniscule part of your long-term college memory. You'll probably not remember how much you scored in that internal in 2nd semester, but you'll remember how you went to have chai and maggi with your buds while you were almost drenched in the rain.
College will eventually dawn on you, and you might succumb to the pressure(because everyone eventually does), but now is not your time. If you have to freak out either way, just post-pone it by a year, will you?
For more advice on chilling and procrastination, you'll find me in my college lawn probably reading a book or sleeping (and it's my third year, hehe.)