Professional Courses to Excel in 2023
India is a diverse country with a rapidly evolving education landscape. India has made significant strides in the development of its education system over the years. These are some trending courses in India that are an excellent option for those who want to further their education. Here are some emerging and in-demand courses that have gained popularity in recent years:
Artificial Intelligence and Machine Learning: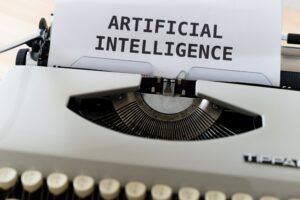 With India's growing focus on technology and digital transformation, courses in AI and machine learning have gained significant popularity. These courses cover topics such as algorithms, data science, neural networks, and deep learning.
Introduction to Artificial Intelligence
Machine Learning
Deep Learning
Natural Language Processing (NLP)
Computer Vision
Reinforcement Learning
AI Ethics
Applied AI/ML Projects
Data Science and Analytics: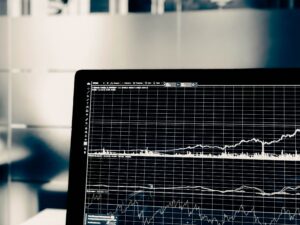 As businesses increasingly rely on data-driven decision-making, courses in data science and analytics have become highly sought after. These programs teach students skills in data analysis, statistical modeling, data visualization, and predictive analytics.
Introduction to Data Science:
Statistics and Probability
Data Wrangling and Cleaning
Machine Learning
Big Data Analytics
Data Visualization
Natural Language Processing (NLP)
Time Series Analysis
Deep Learning
Data Science Capstone Projects
Cybersecurity: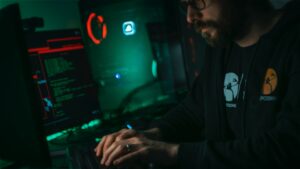 With the rising number of cyber threats, cybersecurity courses have become crucial. These programs focus on network security, ethical hacking, digital forensics, cryptography, and information security management.
Introduction to Cybersecurity
Network Security
Ethical Hacking and Penetration Testing
Cryptography
Security Operations and Incident Response
Web Application Security
Mobile and IoT Security
Cloud Security
Risk Management and Compliance
Cybersecurity Capstone Projects
Blockchain Technology:
As the interest in cryptocurrencies and decentralized systems grows, courses in blockchain technology have gained prominence. These programs cover blockchain fundamentals, smart contracts, cryptocurrency economics, and blockchain application development.
Introduction to Blockchain.
Blockchain Development
Cryptocurrencies and Digital Assets
Blockchain for Business
Blockchain Security
Blockchain Governance and Regulations
Blockchain and Cryptocurrency Economics
Blockchain Integration and Interoperability
Blockchain for Social Impact
Blockchain Project Management
Digital Marketing:
With the rise of online platforms and e-commerce, courses in digital marketing have become increasingly popular. These programs cover topics such as social media marketing, search engine optimization (SEO), content marketing, online advertising, and analytics.
Introduction to Digital Marketing
Search Engine Optimization (SEO)
Pay-Per-Click (PPC) Advertising
Social Media Marketing
Content Marketing
Email Marketing
Digital Analytics
E-commerce Marketing
Mobile Marketing
Digital Marketing Strategy
Renewable Energy and Sustainability:
Given India's focus on renewable energy and sustainable development, courses in this field have gained importance. These programs cover topics such as renewable energy systems, energy policy, sustainable practices, and environmental conservation.
Introduction to Renewable Energy
Sustainable Energy Systems
Solar Energy
Wind Energy
Energy Storage
Sustainable Building Design
Environmental Sustainability
Sustainable Transportation
Energy Policy and Economics
Sustainable Business Practices
Design Thinking and Innovation:
Courses in design thinking and innovation have gained traction as organizations seek to foster creativity and problem-solving skills. These programs teach students how to approach complex challenges, develop innovative solutions, and enhance user experiences.
Introduction to Design Thinking
Human-Centered Design
Design Thinking for Innovation
Creative Problem Solving
Design Sprint
Innovation Management
Designing for User Experience (UX)
Design Leadership
Design Ethics
Design Thinking in Entrepreneurship
Entrepreneurship and Start-up Management:
With the thriving start-up ecosystem in India, courses in entrepreneurship and start-up management have gained popularity. These programs focus on business planning, financial management, marketing strategies, and innovation in the context of entrepreneurship.
Introduction to Entrepreneurship
Business Plan Development
Start-up Financing
Marketing for Start-ups
Lean Start-up Methodology
Entrepreneurial Finance
Innovation and Creativity
Entrepreneurial Leadership
Legal and Regulatory Issues for Start-ups
Growth Strategies and Scaling
Health Informatics:
Courses in health informatics integrate healthcare and information technology. Students learn about electronic health records (EHRs), healthcare data management, health information systems, and healthcare analytics.
Introduction to Health Informatics
Health Data Management
Electronic Health Records (EHR)
Health Information Exchange (HIE)
Health Analytics
Health Informatics Project Management
Clinical Decision Support Systems (CDSS)
Telemedicine and Telehealth
Health Informatics Ethics and Privacy
Health Informatics and Healthcare Leadership
Renewable Energy Engineering:
As India aims to increase its renewable energy capacity, courses in renewable energy engineering have gained significance. These programs focus on the design, installation, and maintenance of renewable energy systems such as solar, wind, and biomass.
Introduction to Renewable Energy Systems
Solar Photovoltaic (PV) Systems
Wind Energy Systems
Hydroelectric Power Systems
Geothermal Energy Systems
Biomass and Bioenergy Systems
Energy Storage Technologies
Grid Integration of Renewable Energy
Sustainable Energy Planning and Policy
Renewable Energy Project Management
These are just a few examples of emerging courses in India. It's important to note that the popularity of courses may vary based on industry demands, technological advancements, and societal needs. Don't forget to share with us which courses are your favorite and what would you like to know more about them.